10/12/2012
THE NEW WEBSITE GOES LIVE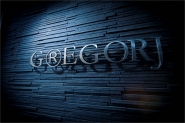 Gregorj are now presenting their revamped graphic design and communication campaign. Our objective? To transform the website into a useful tool for our customers and all users interested in intellectual property issues.
This updated campaign is online today and has significant new features.
A new section is dedicated to our consultants so you can see the faces and contacts of the people you talk to every day.
Then we added an in-depth section, with a glossary and answers to FAQs, with links to relevant legislation in the various fields of intellectual property.
Happy navigating!