09/04/2013
India joins the Madrid System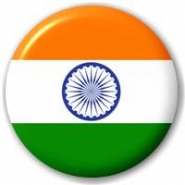 Effective 8 July 2013, India joins the Madrid System (Protocol) on the international registration of trademarks.
Together with Colombia, Mexico, New Zealand and Philippines, the number of members of the Madrid system reaches 90, thus confirming a territorial expansion increasing trend for a system which, as confirmed by 2012 data, with an increase of 4.1% (44.018 filings) with respect to 2011, appears to be alwyas more attractive to trademark owners.

For more information, contact us.