18/01/2021
Ms. Elisabetta Magni lecturer in the webinar on January 21, 2021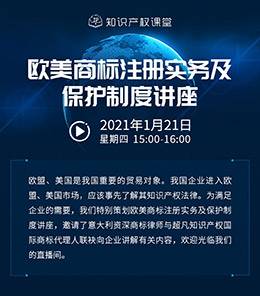 Ms. Elisabetta Magni, Italian and European trademark attorney of Gregorj, was invited by the Chinese IP firm Chofn as a lecturer in the webinar which will be held on January 21, 2021.
She will share information and an insight on Trademarks filings and dispute practices in Italy and EU, with accurate advice to Chinese clients interested in filing trademark applications in Italy or in the EU and/or in enforcing their rights or when in need for assistance in defending their applications before IPTO and/or EUIPO.


The webinar will be held.
Discover the poster of the event