12/09/2016
19th September: Hotel Milano Scala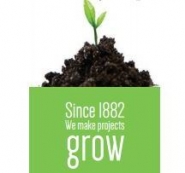 During the International Congress AIPPI 2016, Gregorj will meet its Partners and Clients in the heart of Milan, in an evening that it will satisfy all five senses.
Monday 19th of September the splendid panoramic terrace of Milan Scala Hotel will host all the guests selected from Gregorj, to debate on the Congress's issues.
It will be a good chance to appreciate one of the most interesting and stunning view of the city while tasting an excellent selection of food and wine Italian delicatessen.

Sometimes getting together and sharing ideas can be like scattering seed and seeing what grows.
This is why we are waiting all our guests:
Monday the 19th of September from 7:00 p.m. to 9:30 p.m.
Hotel Milano Scala
Via dell'Orso, 7 - Milano