02/11/2017
EU Trademark Reform Package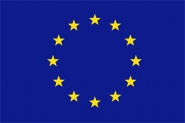 The latest innovations introduced in 2016 by the EU Trademark Reform Package came into force on 1 October 2017.
To register a trademark now it is no longer necessary to file a graphical representation of the mark together with the application, and therefore it is possible to protect non-traditional signs and apply for sound trademarks, motion (video) and hologram trademarks.
Furthermore, certification trademarks are now accepted: a new form of protection and differentiation for those products and services made and/or provided in compliance with the specific regulations and a new consumer guarantee.
Please feel free to
contact us
to examine closely the opportunities for your trademark introduced by the Reform Package.